It's now mid-April and that means the full gardening season is underway. If you're someone that thinks you have to wait until May or June to really get into the garden, you're missing out on some of the best planting time.
Let's look at a few different things you can be doing in the garden this time of the year.
Flowers:
If you have some sunshine, go ahead and put out a pot of pansies or other cold tolerant flowers such as sweet pea and sweet alyssum. English daisies also add nice pops of color. Many garden centers have great selections this time of year.
Remember, what you are buying must be able to handle nights that go below 50 degrees, which are still going to be common for another month. If you aren't sure if the plants you want to purchase can be put out, just look up the name online and its minimum temperature.
Vegetables:
If you want to grow vegetables, it's time to plant. You can still start cool weather crops as seeds inside, but unless you are up for the challenge or have done it before it's easier to just buy the plants.
Lettuce, parsley, arugula and even radishes can be grown in containers or directly in the ground. It's not too late to put in peas, but these should be sown directly in the ground as they tend not to perform as well in pots. Use shorter varieties like "progress" if you don't want to stake them; sugar snap peas will require support.
It's too early for tomatoes, peppers and other warm weather crops to be put outside.  This is also true of basil which needs to wait until late May or early June when the nights are warmer. But if you want to start your tomatoes, peppers and eggplant as seeds, this is when you should be getting underway. I started my tomato seeds 10 days ago, but the window to do this is still open. Of course, buying the plants in a month is easier.
Watering and sunlight:
Whether growing inside or out, don't overwater. Allow the soil to dry to the first two inches before watering. Full sun plants would prefer at least 6 hours of direct sunlight. You can get away with less, but plants can become leggy or not be as floriferous.
If you start anything inside, be sure to have grow lights or the seedlings become leggy. I use heat mats as well to help with germination.
City folks:
If you don't have a big patio, you can still create some really nice outdoor beauty.  Depending on the size container, you can grow almost anything. A 12-inch pot can be used for some herbs or greens, but use an 18-inch pot for tomatoes and larger plants.
For lawns: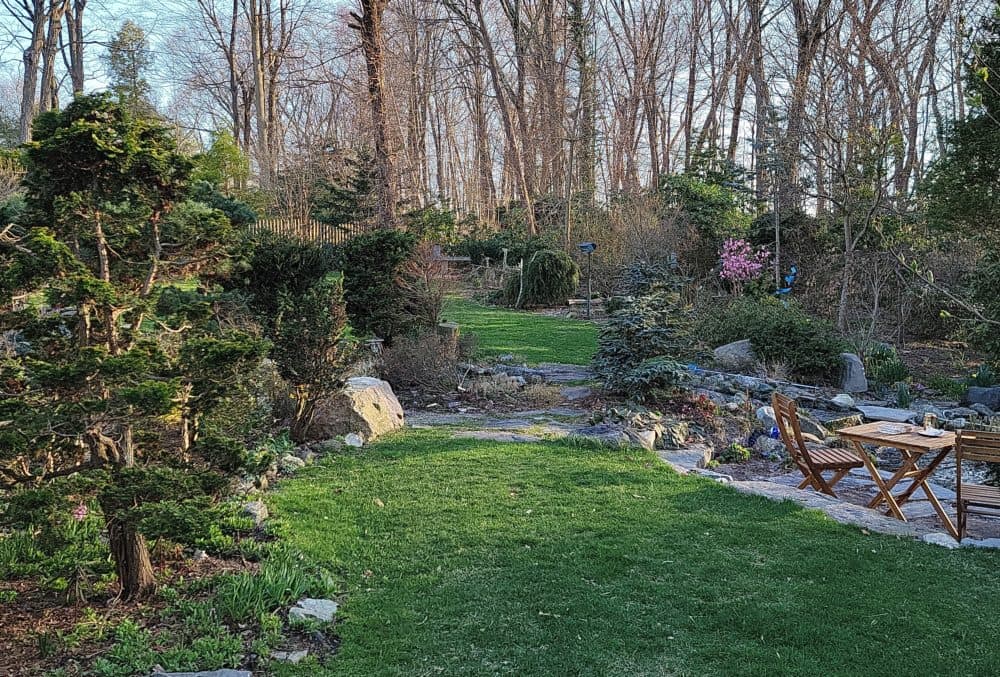 You can increase the chances of a successful lawn in the summer by providing a slow release organic fertilizer now. Spring is not a good time to put in a new lawn; however, you can overseed an existing lawn and some of the seed will germinate, producing a thicker lawn. If you absolutely must reseed, wait until the second half of April when the soil has warmed up a little more.
If you are not a lawn person, you can try ground covers such as liriope, barren strawberry, low junipers or even create a wildflower meadow.
Any small trees or shrubs can also be pruned now and new ones can be put in the ground.
---
Lastly, I encourage you to do something new this year. Every year I try to plant or grow something different or at least a new variety. One suggestion: there are radishes in yellow, pink and white which are really fun and beautiful to grow.
Whether a new variety or an entirely new class of plants it's always fun to experiment, and this is the time to begin.