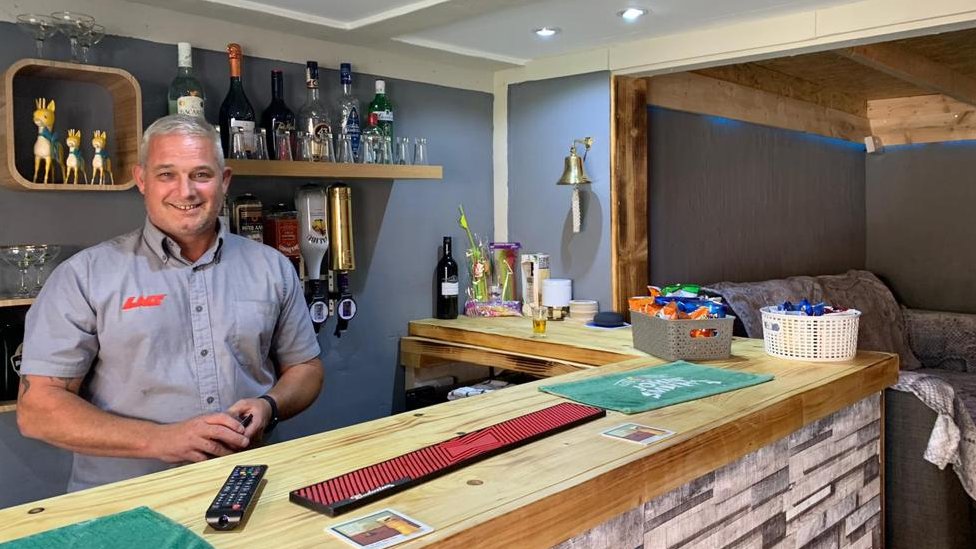 A man has spent his cancelled holiday money building a pub in his back garden while on furlough.
Karl Heath, 50, from Rotherham, said he "always wanted to build a pub" so built the Furlough Inn as "something to do".
He said: "Our holiday this year got cancelled and I needed a project on furlough so I used the money to build a pub in the garden."
Mr Heath, his wife, sons and friends take it in turns to go to the bar in small groups at weekends.
The outside space has soft seating, lights and a hot tub
…
Read More