Summary: Estimate construction costs for building a new home with a great room and vaulted ceilings in Southern California.
This is an attractive 4 bedroom, 2 bath ranch style house plan with a lot of nice features, yet it is only 1,412 sq. ft.
The front porch measures Approx. 27' x 6'.
This plan as shown is with a full basement, but it can be easily modified for slab construction to save money or to accommodate a high water table.
I estimated the cost to build with a concrete slab foundation, as that is the typical foundation in San Bernardino, California.
Lifestyle Features: great room, suited for view lot, covered rear porch, vaulted ceiling, eating bar, covered front porch, unfinished/future space, split bedrooms & walk-in closet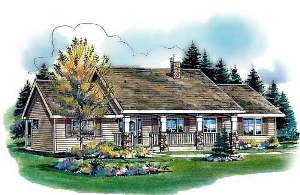 HOUSEPLANS.COM – PLAN 18-1036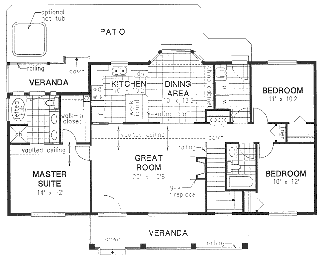 To estimate cost, I'll use the cost to build calculator found on my "Getting Started" page. For input data I
…
Read More